In January I had the opportunity to spend 6 weeks in beautiful Cape Town for an internship. I was able to work with a fashion photographer who not only showed me how to work as a professional photographer but also the most beautiful places in and around Cape Town. 
The Cape Peninsula was my home during the 6 weeks I lived there and I want to show you how stunning this place is.
Simons Town is an old colonial Town approximately 1h away from the Cape Town city center. It's a little sea side village, which was the starting point of my adventure in Cape Town. What makes Simon's Town so special are the little African penguins that live on Boulder's Beach. Boulder's Beach is a stunning little beach where you can climb onto big boulders, chill with some penguins and take a refreshing dip into the cold Atlantic Ocean. If you're lucky there's even a penguin swimming around you hunting for fish. Make sure to plan your visit at low tide, as you're able to walk around the boulders to get as close to the penguins as possible. But keep in mind they are wild animals and you should always keep a 3 meter distance for your and their safety. The entry fee is around 10€ but absolutely worth it. 
Cape Point National Park is on everybody's list. The famous most south-western point in Africa. But its so much more than just the famous sign and the lighthouse overlooking the ocean. It is a national park with beaches, tidal pools and wild animals. I've been visiting the national park 3 times and its one of my favorites. There you can experience a tiny glimpse of the wilderness of Africa. Make sure to take a right after the entry and drive al the way to Olifants bay, as there are always a few bonteboks relaxing on the beach. The entry fee is around 20€ but again, absolutely worth it. 
Scarborough and Kommetjie are the most relaxed surfer villages you've ever seen. The water is super cold but the beaches are spectacular. When the condition is right, it's surfers paradise. I loved watching the sunset from the costal road to Kommetjie or from the beachwalk close to the old lighthouse.
Noordhoek is one of my favorite villages in the Cape Peninsula. It's pretty laid back and just absolutely beautiful. You can find lots of cool shops and restaurants there. My favorite is Café Roux, Aegir bar and make sure to try Kirstens Kick Ass Ice Cream. The Noordhoek Common is a great place for a picnic and Noordhoek beach one of the best spots for watching the sunset.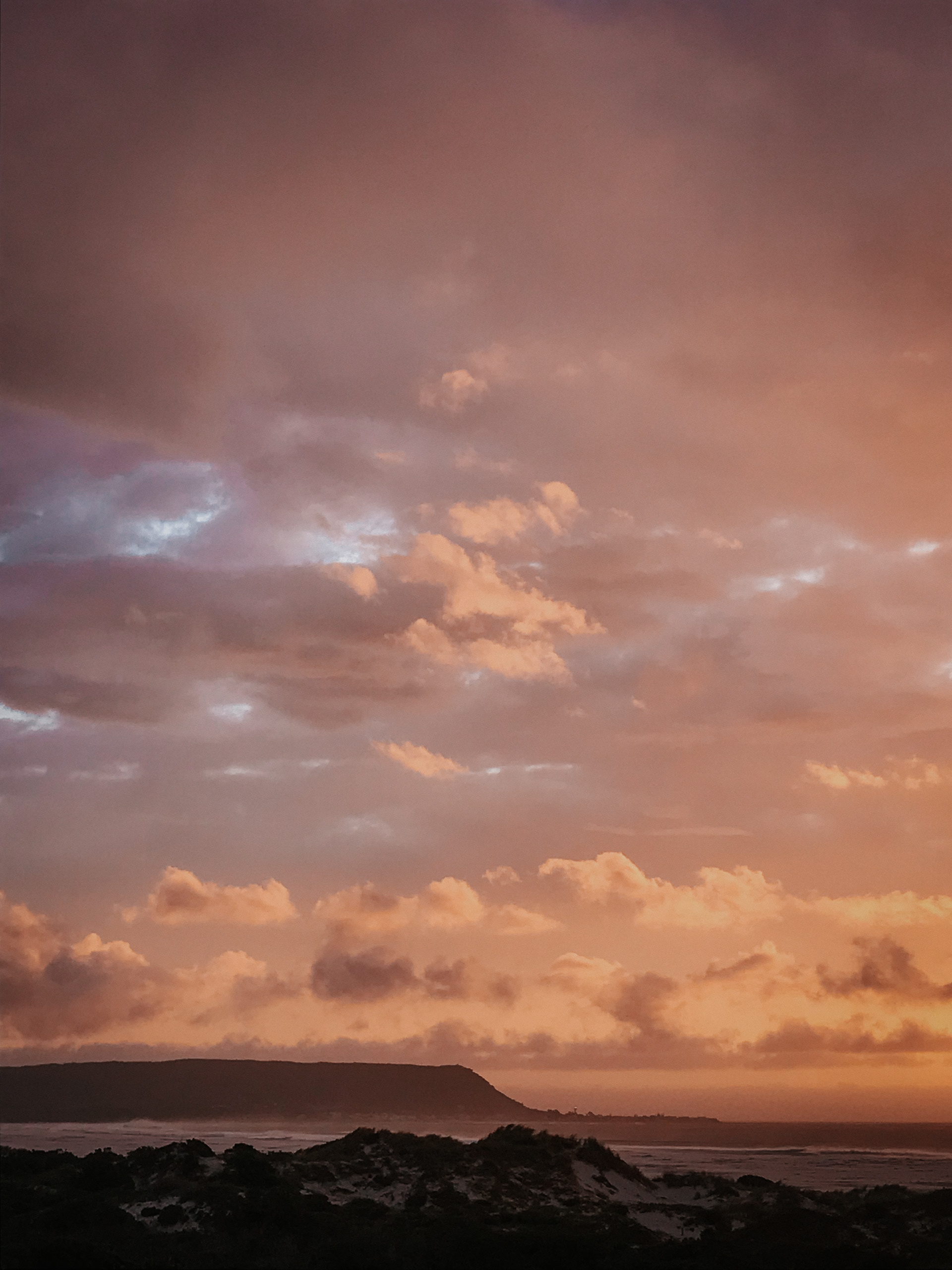 Champmans Peak is one of the most stunning costal roads in the world. Also one of the only roads in Cape Town which is a toll road. Make sure to have some cash with you as they don't accept International credit cards. Again, don't miss out!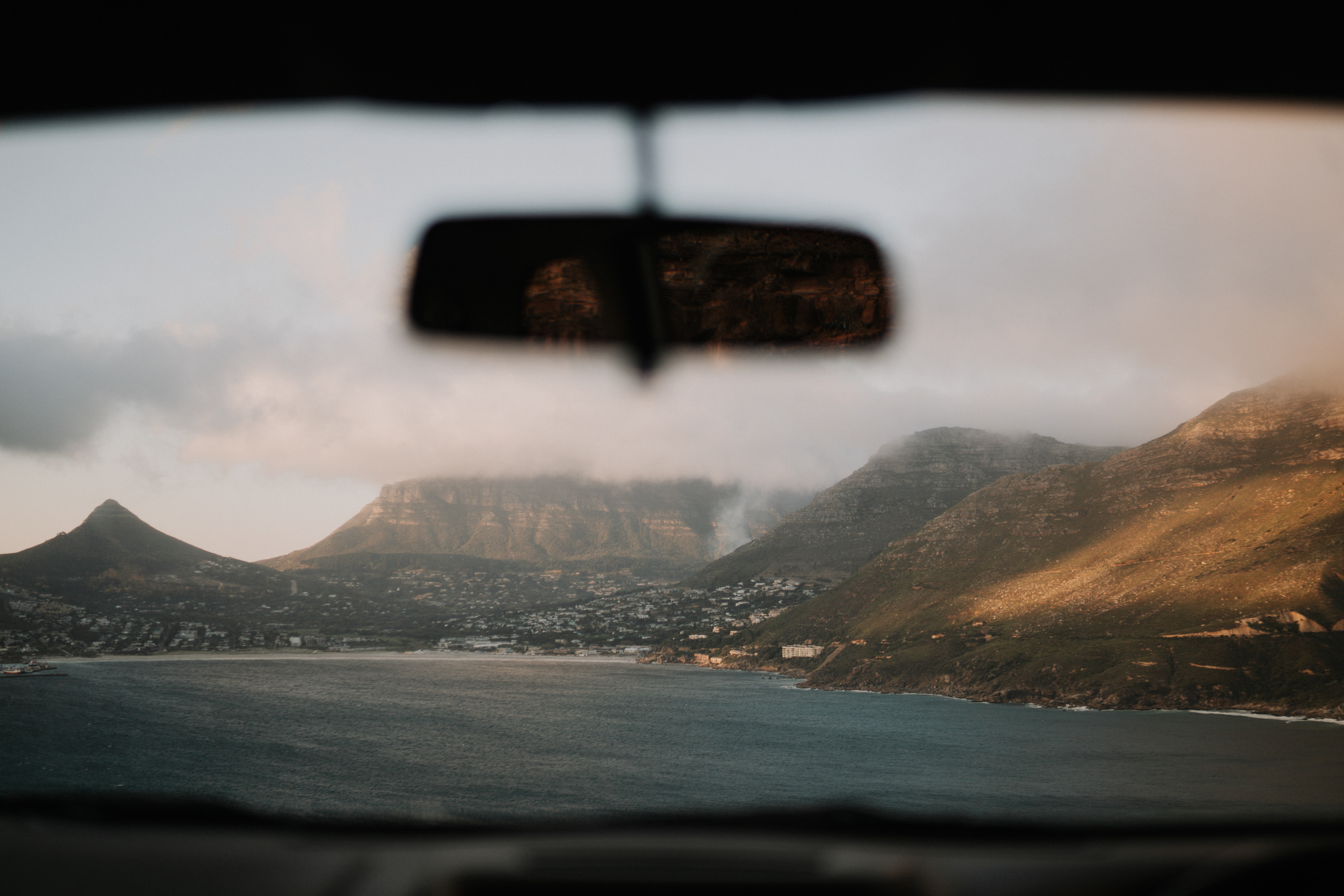 Llundando, Clifton & Camps Bay
Llundando is one of my favorite beach in the whole world. The beach is situated around 10 minutes outside of Cape Town. Just go there and enjoy the beauty. Clifton and Camps bay are beach areas closer to the city. I love camps bay for sunset as the 12 apostles (mountains in the background) are lit up by the setting sun creating a picturesque scenery. The beach front is very famous and full with fancy bars and restaurants for the perfect sundowner. There are 4 Clifton beaches which are very pretty too. Every 2nd Saturday there's a sunset silent disco on Clifton 3rd. The vibes are absolutely incredible.   
Alright I'm going to stop after that but seriously Lions Head is one of the most stunning places. It's a moderate 1-1,5h hike up to the top with two different tracks to choose from. One part even involves some climbing. Nothing too crazy but lots of fun. On top you have a 360 degree view over Cape Town City Center, Table Mountain and Camps Bay. I've hiked it two times, once for sunrise and once for sunset. Both were absolutely spectacular. How can you ever get tired of this view?!
Whats a visit of Cape Town without going to Table Mountain? Right, it's a bad one.